Adding Value to Your Home!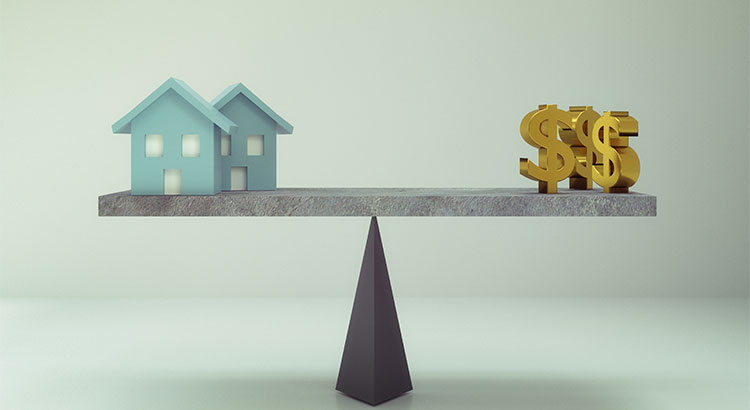 Which items will add value to your home and help with resale when the time comes to sell?
The answer is: "Only the ones that future buyers will also want and be willing to pay for."
As a general rule, choosing the functional over the merely cosmetic and choosing neutral over unusual or exotic will pay at resale. Taste and current trends can also affect the value of an update. Unusual colors have a limited appeal.
Here are 7 updates that will add the most value to your home:
1. Kitchen is Still the Most Important!
A modern and updated Kitchen is at the top of most home buyers list of most important features they are looking for in their new home.
For less than $5,000 a home seller should be able to put in new flooring, paint existing cabinets, install a new countertop and buy new appliances in their home, which should bring a serious return on their investment.
Look at Stainless Steel for Appliances and Quartz Countertops for your new counters.
2. Make Floor Plans Work Harder
Increasing the amount of living space is sure fire way to bring in more money for your home.
Remember that an Open Floor Plan with Flexible Living Space is one of the most requested features that home buyers mention when starting their home search.
Finishing a basement is one of the easiest ways to get more livable square footage in a home. According to HomeAdvisor.com, most homeowners spend about $10,000 to $27,000 when they convert their basement.
Attic conversions are also a smart way to add livable square footage to a home. Be sure to have a structural engineer sign off on your plans to ensure the structural integrity of your renovations. HomeAdvisor.com says that the average attic remodel cost around $50,000.
When deciding what type of rooms are most important when adding additional square footage, think about Flexible Rooms (i.e. a room that can be used for one purpose but also for another), Mother-in-law suite, and even an Upstairs Laundry Room.
3. Don't Let Your Home Be an Energy Hog
"Energy Efficient" is a term that many home buyers are highly influenced by when making the home buying decision.
Think about installing fresh insulation in your attic, adding a tankless water heater, adding LED lighting, installing new double paned windows, and installing smart thermostats.
4. Keep it Simple and Stress-Free
Stain-prone stone countertops, grime-­collecting ornate cabinets, and dust-­catching wall-to-wall carpet used to be symbols of luxury, but today's homebuyers are more likely to equate them with extra work. Remember that the younger generation that is the new crop of buyers in the market, want to spending their time entertaining at their home, not cleaning and repairing it!
We are seeing more and more home buyers want a home free of all carpet. Install hardwoods throughout the home and you should see a good return on that investment. Remember carpet lovers always can put a rug over the wood.
A new roof helps assuage many home buyers fears of water damage, squirrel infestations and other damaging situations.
Also remember that all of your mechanical systems, like Heating & Air Conditioning, Electrical and Plumbing, need to be in good working order. Older HVAC Compressors are one of the biggest causes for home buyers to decide not to offer on an otherwise acceptable home.
5. Remodel a Home Acceptable for the Aging Baby Boomers!
One way to ensure that your home is marketable to the most people is to make sure it is equipped to handle the older generation of home buyers. Forward thinking homeowners are adding a master suite on the main level, adding walking showers and installing comfort-height toilets throughout the home.
6. Paint is an IMPACTFUL Upgrade!
Paint makes your home look its best all while covering up all of the dings and dents from wear and tear. Focus your painting on the highly trafficked areas like the Kitchen, Foyer, Bathrooms and even the Master Bedroom. People often forget to paint the trim around doors and this is a mistake because the semi-gloss trim paint stands out visually.
The grey family of colors is most popular in 2019.
Buy quality paints from Benjamin Moore or Sherwin Williams.
7. Don't Forget about the Outside Spaces
Adding a deck or patio with room for seating, a fire pit and built in grill is an awesome way to create a defined outdoor living space that will be wildly popular with younger buyers.
Younger home buyers in this market are looking for low maintenance landscaping with awesome entertaining hardscape areas.
Remember that Curb appeal can be an easy way to add value and make that home buyer stop the car!. Think about trimming overgrown shrubs and making minor repairs to the façade, including painting the front door, in order deliver quick results.
Want More Information About Adding Value?