7 Staging Tips to Sell Your Home Fast
1. Make a Strong First Impression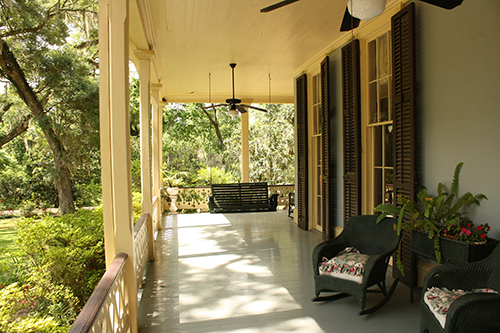 You never get a second chance to make a first impression so make it a lasting one. Make sure your house stands out as buyers do a quick drive-by or lingering at the front door while waiting to go inside. You'll want to lure buyers with pressure-washed walkways and siding, clean windows, green landscape, blooming flowers, and fresh paint if needed. Nothing says "welcome home" like an inviting porch capped with a new welcome mat. Keep your porch lights on in the evenings, along with any flood lights or landscape lighting for nighttime showings or car lookers.
2. Pass The White Glove Test
The #1 recommended improvement for staging is to clean and de-clutter. A dirty house is a major turn off, and often it worries buyers as to 'what else' has been neglected. In general, you want to clean the entire house and make sure that everything has is in its place. Take the eye of a new visitor to your home, look high and low, from baseboards to lighting fixtures, shades, and bathrooms/kitchens. The main goal is to make everything look new. In the bathroom, sinks should be dry, mirrors clean, and toilet seats down. The kitchen needs to sparkle with spotless appliances, cleared countertops, and floors swept free of crumbs. Make sure your fridge is clean and kitchen cabinets are organized. Throw away kitchen sponges and put away dirty dishtowels and cleaning supplies. Empty all wastebaskets and take out all garbage. Declutter as much as possible to prevent buyers from being distracted from your house's features and create the impression your house has plenty of storage space. Reduce stuff in the closets by at least 50% and nothing should remain on the floor. Purge anything unnecessary or unsightly and utilize offsite storage for a temporary solution.
3. Set The Stage
Give buyers a glimpse of what playing host to dinner parties and family holiday meals will be like, by setting the tables and bar areas. It shows that the property is ready for entertaining, and creates an image of a home full of friends, food, and fellowship. The setting can be simple and include cloth napkins, plates with chargers, and glasses in the dining room. As for a kitchen island or kitchen table, keep it casual with matching mugs and bowls to inspire the feel of family meals.
4. Keep It Light and Bright
Bold colors are great for adding personality, but not when it comes time to sell. Stick with a warm, neutral palette like tans, taupes and greys for a sophisticated backdrop that makes everything look more pulled together. A neutral home appears larger and reduces the chance of offending potential buyers. As a rule of thumb, if the walls haven't been painted in over 3 years, now is the perfect time for that new coat of paint. Also, open up blinds and draperies to make sure there's sufficient natural light throughout the home. Adding ambient lighting is essential in areas that are dark, especially in areas with no overhead outlets. Adding table lamps and floor lamps will help brighten up any room and help your property appear as "light-filled" as possible.
5. Don't Ignore The Details
Fixing small but visible blemishes is important. Chipped paint, loose or missing tiles, broken door handle, a closet door that doesn't quite close properly, burnt out bulbs, torn screens, and leaking faucets – all the little things you never had time to fix – unfortunately, they can become a BIG turnoff for a potential buyer. After all, they probably don't want to deal with the extra repairs while moving, unpacking and settling in. As well, it might make them wonder whether some other, more important things have been left uncared for in the house. Once the repairs are done it's time to focus on the pretty stuff. Put out fresh, white linens in the bathrooms, a bowl of fresh red apples on a kitchen island, a floral arrangement in your foyer and on the dining room table, add a new crisp bedding set to the Master...all help create the impression of a well-cared for home.
6. Don't Take It Personal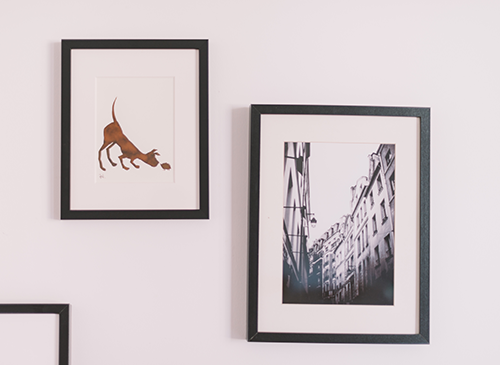 Packing away some of your stuff is one of the simplest things you can do to sell your house or condo quickly. The reason you want to de-personalize your home is because you want buyers to view it as their potential home. Prospective buyers won't be able to picture themselves in the house if they're surrounded by dozens of photos of your children and grandparents. The goal is for your home to show like a model home. Swap the personal pics hanging on your walls for canvas artworks. They will show up well in listing photos and also create a focal point for your home. An economical solution is to change out family pictures from past travel adventures or free online images. It is a great way display a lifestyle to the buyer—without getting too personal.
7. Smell The Sold Sign
Smell is the sense most tied to memory and emotions. The right aromas can leave a potential buyer with a lasting positive memory and help them attach and connect to your home. Make sure each room smells as fresh and clean as possible. Tips include: open windows to let in the fresh air, remove old rugs and bathmats, clean carpets and upholstery, keep trash in sealed containers outside or in garage, keep dishes out of the sink, and add fresh-cut flowers. If you have indoor pets, try to limit them to areas with hard-surface floors and encourage them to stay off the upholstery. Bathe and brush them as much as possible to keep shedding and odors minimal.