Carin Charles
Co-Team Leader / Realtor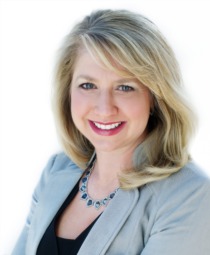 Carin Charles brings extensive experience and knowledge of advertising and marketing along with a strong business acumen to her position as a Realtor with the Mega Agent Real Estate Team at RE/MAX Advantage. After 15 years specializing in marketing, Carin merged her expertise with her passion for real estate, providing an unsurpassed choice for anyone ready to purchase or sell a house. With her background in real estate investment and flipping, she is able to advise her clients on making smart real estate purchases and maximizing profits when selling a property.

She graduated Summa Cum Laude from The University of Alabama (B.A., 2000) with a major in Public Relations and a minor in Marketing. She continued her education at The University of Alabama at Birmingham (MBA, 2004) and earned a Masters in Business Administration with top honors. Prior to joining the Mega Agent Real Estate Team, Carin worked for Time Inc, one of the largest branded media companies across the globe, as a Marketing Manager for Coastal Living Magazine strategically focused on national advertising, special projects/events, and licensed products. She left the magazine world and jumped into real estate as the Marketing Director for a real estate business coaching program where she coached local real estate agents while creating and executing their personal marketing plans.

A native of Gardendale, Alabama, Carin has lived throughout the Birmingham-Metro area, exposing her to the charm and character of each part of town. She is married to Brad Charles and their family lives in the Greystone area of Birmingham, Alabama. They have two children, Caroline and Brennen. who attend Hoover City Schools and love to pursue their own passions including softball & baseball, flag football, horseback riding, piano, and anything else they can find to keep their parents on their toes. Their two dogs, Sydney and Rudy, round out their family. They are active members of Double Oak Community Church located in the Mt. Laurel community.